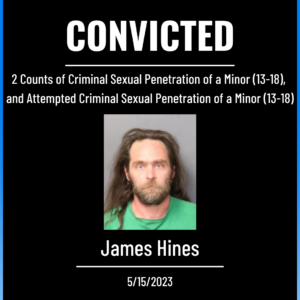 Today a jury convicted James Hines on 2 counts of Criminal Sexual Penetration of a minor (13-18), and attempted criminal sexual penetration of a minor (13-18) . Hines was a long time family friend of the victim's family.
Hines started sexually abusing the victim right before he turned 14. The sexual abuse lasted several months. After the victim disclosed this to his dad, the dad confronted Hines and audio recorded his confession. Hines faces 36 years in prison.
Sentencing will take place at a later date.