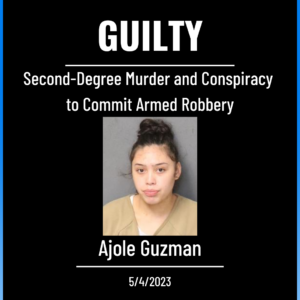 Ajole Guzman pled guilty to taking part in the shooting death of Ryan Saavedra.
Saavedra was shot and killed during a drug deal at an Albuquerque park in April, 2021. Guzman pled guilty to 2nd degree murder and conspiracy to commit armed robbery.
She faces up to 18 years of incarceration for the crime. Sentencing will take place at a later date.