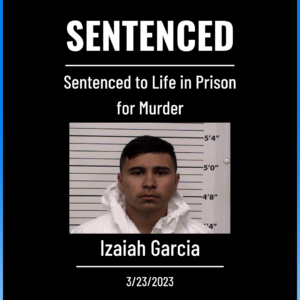 Izaiah Garcia Sentenced To Life
Today Izaiah Garcia was sentenced to life in prison for the murder of Sandia High School Student Sean Markey. In 2019, Garcia shot Markey at a homecoming party. Markey was not his intended target. In 2021, Garcia was convicted for Markey's murder.
Garcia is also charged with killing Cayla Campos. In 2019, investigators say Campos and her boyfriend were playing Pokemon Go at an Albuquerque park when they witnessed a robbery and Campos was shot.
Garcia is scheduled to go to trial for that crime this September.
In April, 2021 while in custody, he's also charged with stabbing a fellow inmate multiple times. That case is pending trial.