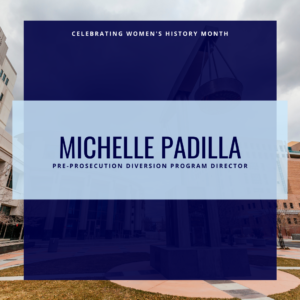 Women's History Month: Michelle Padilla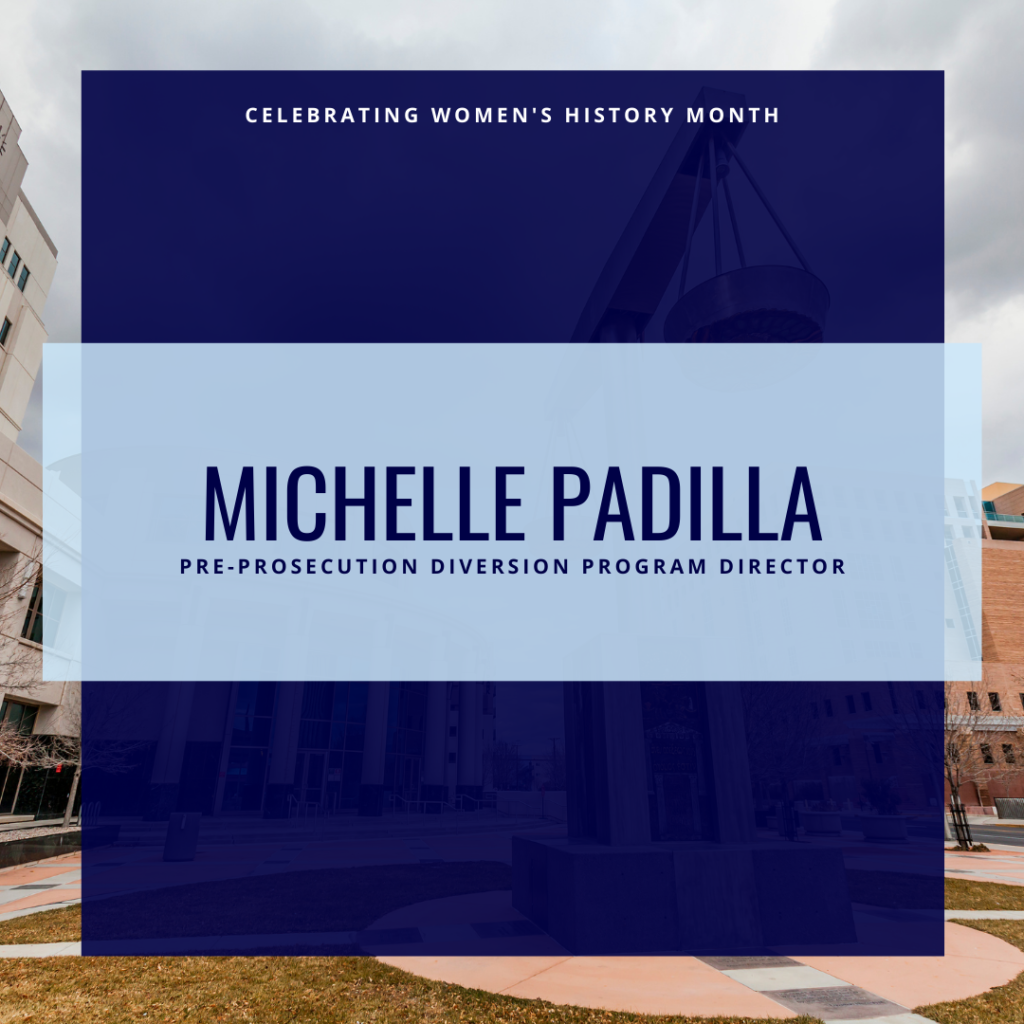 Meet Michelle Padilla, the Director of Pre-Prosecution Diversion at our office. Michelle has served hundreds of clients during her 16-year tenure. She is committed to improving the lives of those who have been impacted by addiction and adversity by helping people become better versions of themselves and giving them a sense of purpose. Michelle finds gratification in seeing others succeed and the work she performs not only impacts diversion participants, but also their families and the community as a whole.
Michelle is an advocate for children with special needs, especially those with Autism Spectrum Disorder. She has worked with many agencies and organizations to promote autism awareness and inclusion within the community and to provide services and resources for people with Autism and their families. She volunteers her time as Team Mom for the 505 Wrestling Club. Michelle has been married for 18 years and is the mother of two beautiful children.
Why is Women's History Month important to you?
Women's History Month is important to celebrate the role women have played historically and to honor their contributions to society and everyday life. Women are constantly on a journey of self-exploration, personal growth, and are committed to working together to hold each other up. I believe we must strive to raise strong loving girls and boys to honor, support, and encourage one another in our contributions to society.
What women do you draw inspiration from?
I am influenced by my mother who has had the biggest impact on my life. She sacrificed so much to give me and my sister a better life than she had when growing up. She instilled family core values that we live by each and every day. She has taught us to work hard and be appreciative of everything we have. My mother is the strongest and most loving person I've ever known.