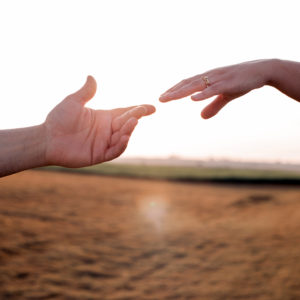 The Bernalillo County District Attorney's Office Unveils New Referral Program, UP.L.I.F.T., to Combat Adverse Childhood Experiences
UP.L.I.F.T Stands for Upstream Life Investments for Tomorrow
Albuquerque, N.M. – It's not news to say that the State of New Mexico is struggling with turning the tide on criminal activity. The Bernalillo County District Attorney's Office is hoping to make a positive difference in the statistics by dealing with the root of the problem – upstream intervention – with children in the households of offenders. A 2009 Department of Justice study found that children's exposure to violence is often associated with long-term physical, psychological, and emotional harm. Children exposed to violence are also at a higher risk of engaging in criminal behavior later in life and becoming part of a cycle of violence.
Our office is unveiling a new referral program called UP.L.I.F.T., which is designed to address and mitigate Adverse Childhood Experiences (ACEs) for children who have been exposed to violence and are experiencing trauma as a result. UP.L.I.F.T. is different from any other referral program as it focuses on the children in a defendant's household. The office has and will continue to provide resources to victims and their families and has now added UP.L.I.F.T. to our list of services. 
District Attorney Raúl Torrez has hired an employee with a Master's in Social Work, to implement UP.L.I.F.T. and build a network of resources for the children and families. With UP.L.I.F.T. in place, every adult felony case that comes through the DA's office is reviewed so that the defendants with children in their household can be identified and connected to wraparound services. 
"Children can be deeply affected when a parent or family member has contact with the criminal justice system, which is why providing targeted services through UP.L.I.F.T. is part of our duty as prosecutors," said District Attorney Torrez. "Early, upstream interventions are key to minimizing the individual and generational impacts of ACEs, and by giving families access to resources, we can help reduce rates of criminal recidivism and build the strong, healthy communities our children deserve."
UP.L.I.F.T. connects children and families to programs that can help provide stable housing, food access, healthcare, mental health counseling, and a variety of other services.