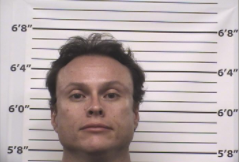 Anthony Cruz Found Guilty of Criminal Sexual Penetration and False Imprisonment
Yesterday evening a jury found Anthony Cruz guilty of criminal sexual penetration and false imprisonment. Cruz could face up to 12 and ½  years in prison. 
In May of 2020 the victim and her boyfriend were approached by Anthony Cruz who offered to rent them a motel room for the night. The victim and her boyfriend accepted the offer and got into Cruz's vehicle. The victim's boyfriend and Cruz then left to go to Walmart for food. Cruz dropped off the victim's boyfriend and left to go back to the motel where the victim was. Cruz entered the motel room and sexually assaulted the victim. After the incident the victim was reconnected with her boyfriend where they called the Albuquerque Police Department. Cruz was detained when he returned to the scene with money to try and buy the victim off. 
"Yesterday evening my office convicted a repeat sex offender who will be removed from our community for several years," said Bernalillo County District Attorney Raúl Torrez. "Deliberations were delayed but the perseverance of the victim and the prosecutors resulted in a successful conviction. Because Mr. Cruz is a repeat offender, he is subject to four years of habitual offender enhancement time on each count."